Sometime some companies/banks/gov offices/etc etc would publish some info into PDF. These kind of PDF have too much of information that printing it out would just waste of paper, since everything is too small to see if we print it into single piece of paper.
Thanks to Tokyo Subway and Railway Maps PDF, I have found the method to print huge or large PDF into multiple pages, so that it is clearer to see on papers.
There are about 103,000,000 results if we search for "how to print pdf to multiple pages" on google. I looked at a few of them, but some of them did help to provide idea to me. So there is how I did it:
1. Install PDF-XChange Viewer or download portable version and unzip it:
http://www.tracker-software.com/product/pdf-xchange-viewer
Free version can do this job. :-)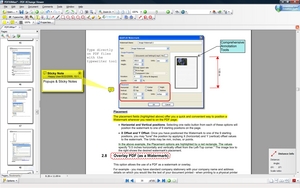 2. Open the PDF file using PDF-XChange Viewer.
3. Click "File" -> "Export" -> "Export to Image".
4. Pick your options:
4.a: Page Range: All, or current page, or selected pages.
4.b: Save As: export file format [I picked BMP or TIFF], destination path, and export mode [use default]
4.c: Graphic: page zoom [100%], page background [just pick white], resolution [a bit tricky here, you have to play with it until satisfy, but 300dpi would do the job for me]
5. Click export.
6. Print the image file into multiple pages using this method:
http://outdatedpenanguncle.blogspot.com/2011/09/print-large-image-to-multiple-pages-in.html
I told you that this is a combination of previous post with this port.
Now go print your humongous PDF.
Note: Adobe PDF Reader will never have this export to image feature, stingy Adobe.
Like this if you are FB user and you think this post is useful. The button is at top right of content of this post.
+1 this post if you are Google+ users and you think this post is useful.
Hope you will enjoy this post, subscribe to my
RSS
or mailing list or follow me on blogger or
twitter
. :)
source: I wrote this