Introducing WIFI Remote Access Basic. Yes, it is free.
All you need to do is download this apps into your smartphone, install it, turn on the WIFI on your smartphone and get the IP number on the apps.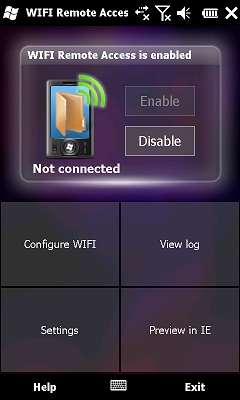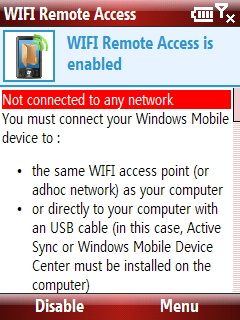 Then on laptop or PC, using IE (6, 7, or 9) [other web browsers might have problem] to open that same IP to access the files on your smartphone!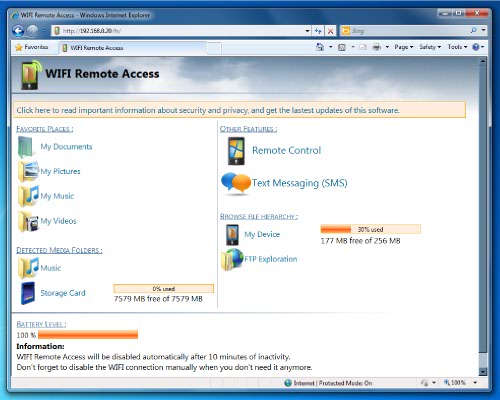 Photos view: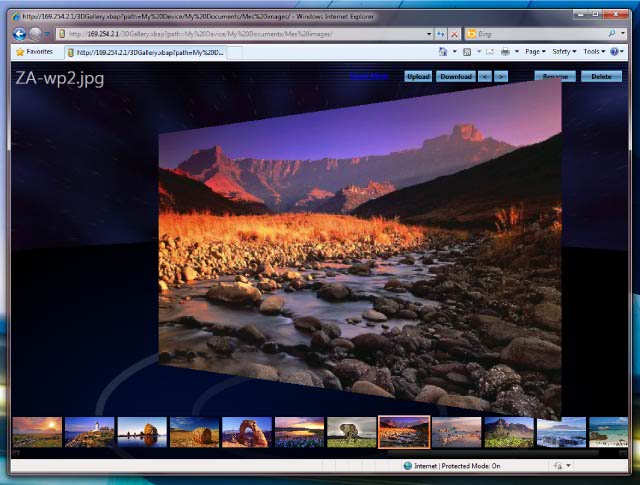 There is also a premium version which cost US$7.99 which includes FTP, text message support and remote control of smartphone.
Too bad this apps only available for Windows Mobile 6.0, 6.1 and 6.5 only. Not available for WP7/7.5, Android and iOS yet.
Who says Windows Mobile is obsolete? :P
Opps...... Not to forget the link to the apps:
http://www.julien-manici.com/windows_mobile_wifi_remote_access/
Look for the blue color "Download" button after "Add a comment" on above link.
Like this if you are FB user and you think this post is useful. The button is at top right of content of this post.
+1 this post if you are Google+ users and you think this post is useful.
Hope you will enjoy this post, subscribe to my
RSS
or mailing list or follow me on blogger or
twitter
. :)
pix source: http://www.julien-manici.com/windows_mobile_wifi_remote_access/